News
The Local Newsroom That Took Down USA Gymnastics' Larry Nassar
In a Michigan courtroom in 2018, just before former USA Gymnastics team doctor Larry Nassar was to be sentenced for molesting multiple teenage girls, then-state Attorney General Angela Povilaitis credited reporters at the Indianapolis Star for exposing Nassar's years of abuse.
"What finally started this reckoning and ended this decades-long cycle of abuse was investigative reporting," Povilaitis told the judge, who handed down a 40 to 175-year sentence. 
Nassar, 57, who pleaded guilty to charges involving a handful of girls, has been accused in civil lawsuits of preying on more than 500 girls and young women, including Olympians Aly Raisman and Simone Biles. The scandal became an international news story — and the subject of the documentary "Athlete A", which debuted last month. But it began as a headline in the Indianapolis Star, which reports print and digital circulation at 69,400 daily and 169,300 on Sundays.
Local news investigations at papers like The Star have global reach, but the work is harder for journalists amid staffing cuts that have only worsened with the COVID-19 pandemic. Until recently, furloughs ordered by the Star's parent company, Gannett, left a quarter of the Star's newsroom stuck at home on any given day since April.
In the years since the Star investigative team broke the Nassar story, newsroom staffing has shrunk.
The newsroom headcount has fallen from 65 journalists and other workers represented by the local NewsGuild in 2016 to 50, a 25% decline, said Emily Hopkins, a data reporter and president of the paper's NewsGuild local. The furloughs this summer, on top of already thin staffing made it even more difficult to cover a metropolitan area of more than 1 million people, have made journalists' jobs only harder during the COVID-19 pandemic.
"Everyone feels the strain of a small newsroom trying to cover such a big city," Hopkins said. "There's just so much work, and so much doesn't get covered."
The June 24 release of "Athlete A," -- based on the Star's two-year probe of the Indianapolis-based governing body for gymnastics in America -- has renewed interest in the topic and prompted female gymnasts in Australia, and Holland to come forward and complain about mental and physical abuse at the hands of coaches.
"I can tell you authoritatively that this never would have happened without the Indy Star," said California lawyer, John Manly. He ended up representing hundreds of athletes in the Nassar case, including two key sources for the paper, Rachael Denhollander, Maggie Nichols and Jamie Dantzscher. 
Manly said federal and local law-enforcement agencies in Indiana have been slow to investigate problems at USA Gymnastics.
Povilaitis said during the January 2018 sentencing that without the 2016 Star story in which Denhollander was the first victim to publicly come forward, Nassar "would still be practicing medicine, treating athletes and abusing kids."
Manly often speaks with reporters from across the country looking into potential cases, and said he has seen how the gutting of newsrooms makes major investigations outside of the largest media markets less likely going forward. Today's newspaper owners often are unwilling to devote months to a story, or they're fearful of pushback from investigative targets -- or both, he said.
"To me, this is what's missing in journalism," Manly said. "The days of Woodward and Bernstein, with few exceptions, have been long gone, especially at the local level, and the USA Gymnastics story was a local story initially. 
"Most of these cases where you have systemic abuse in organizations go unreported, and they get away with it for years," Manly said. "And as we see newspapers fade, there's going to be more of it."
The case of USA Gymnastics and Larry Nassar "isn't over," former Star reporter Mark Alesia said. He worked on the investigation for two years with reporters Tim Evans and Marisa Kwaitkowski and I-Team editor Steve Berta.
Nassar was sentenced to more than 100 years behind bars after guilty pleas and convictions in 2017 and 2018 in Michigan state and federal courts on child-pornography and sexual-assault charges. Former USA Gymnastics president and CEO Steve Penny resigned from his post and was indicted in 2018 on charges of allegedly tampering with evidence associated with Nassar's assaults in a Texas case that remains pending.
Michigan State University, where Nassar was on staff for decades while the abuse occurred, agreed to pay $500 million to settle lawsuits filed by 332 alleged victims of Nassar, averaging about $1.28 million per victim. Included among the victims were Olympians Simone Biles and Aly Raisman, as well as Dantzscher and Olympic hopeful Nichols.
An investigation associated with the ongoing federal bankruptcy case that USA Gymnastics filed to deal with a tidal wave of victim lawsuits may make documents public that shed more light on the coverup, Evans said.
"The survivors are still looking for a full accounting of who knew what and when," he said.
When "Athlete A." was released in June, USA Gymnastics, said in a written statement that the organization was "deeply committed to learning from the mistakes of the past and the mishandling of the horrific abuse perpetrated by Larry Nassar."
The statement said there have been "transformational reforms across the sport," and USA Gymnastics, under a new leadership team, has "implemented stronger policies and preventative measures."
But many of the sport's top athletes remain critical of the organization. According to Evans, "A lot of people would say that there's been a lot of lip service but not a lot of change."
He believes girls and young women pursuing gymnastics are safer nowadays, but not because of changes at USA Gymnastics. "I think it's driven more by the families themselves and the individual gym owners," he said. "I think parents are probably more alert and aware."
Evans, 64, remains an investigative reporter at the paper on a team still led by Berta. Kwaitkowski now is a reporter at Gannett's flagship, USA Today. Alesia, 56, accepted a buyout in January 2019 and seven months later was hired as communication director for Indiana State University in Terre Haute.
At the time, Gannett "spared no expense" in pursuing the gymnastics story, Evans said.Even now, "knock on wood, we've still had support on stories we've been working on since then," he said.
Evans and Alesia said they don't know whether they would have been given the same freedom to pursue their gymnastics investigation in today's climate. Gannett merged with GateHouse Media last fall, with GateHouse's CEO, Mike Reed, taking charge of what is now the country's largest newspaper chain.
Despite the satisfaction he felt being part of the investigation and giving voice to victims, Alesia said he didn't regret taking a buyout and going into PR. He said he had seen many colleagues laid off and furloughed over the years. His pay was cut 10% at one point, and he had to reapply for his job.
"I lost confidence in corporate local journalism," he said. "We're in a very unstable, precarious place for local journalism that I happen to think will have to be rescued by philanthropy."
Dean Olsen can be reached at 217-836-1068 or olsen60@gmail.com.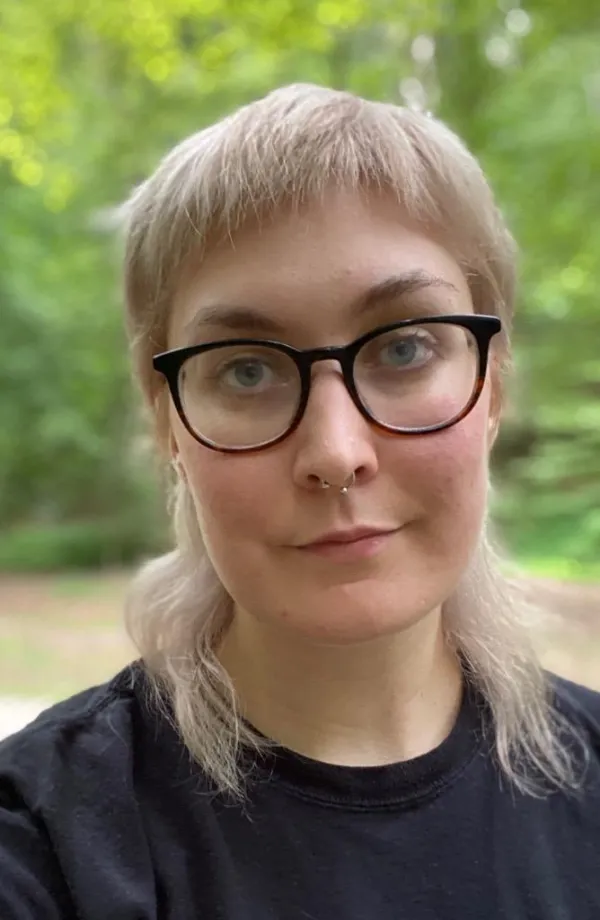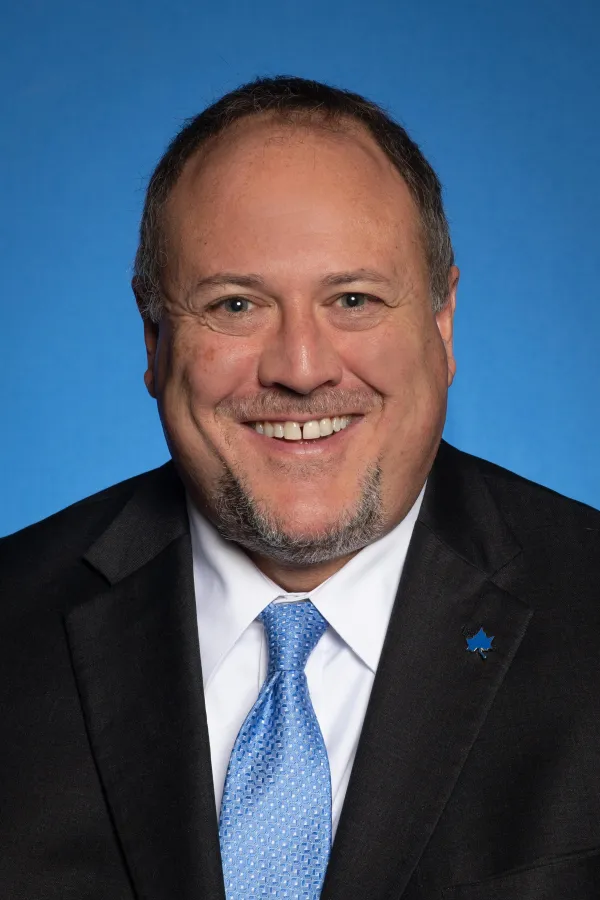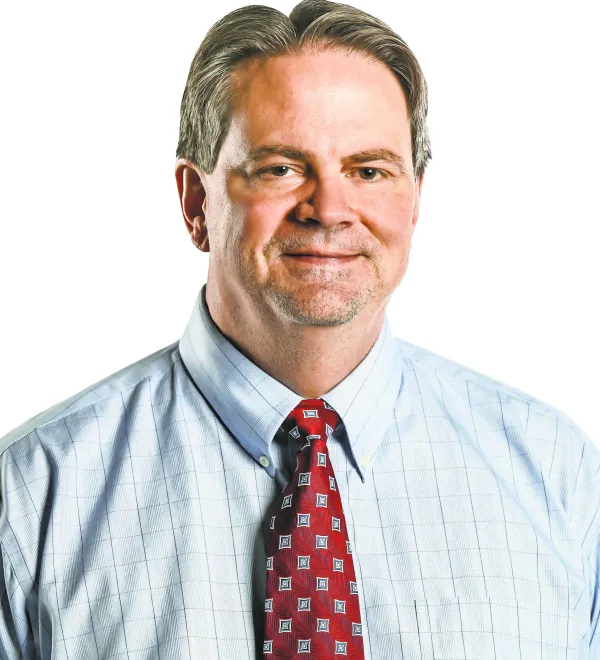 Pictured: Emily Hopkins, Mark Alesia, and Tim Evans
Study: Private equity firms buying newspapers cut local news
Vulture capitalists are circling my old newspaper. Here's why we need to fight them off.
How the Local News Crisis Affects Coverage of COVID and Climate – and Vice Versa