News
The shadow of hedge fund and corporate ownership leaves newsrooms in fear they'll be picked clean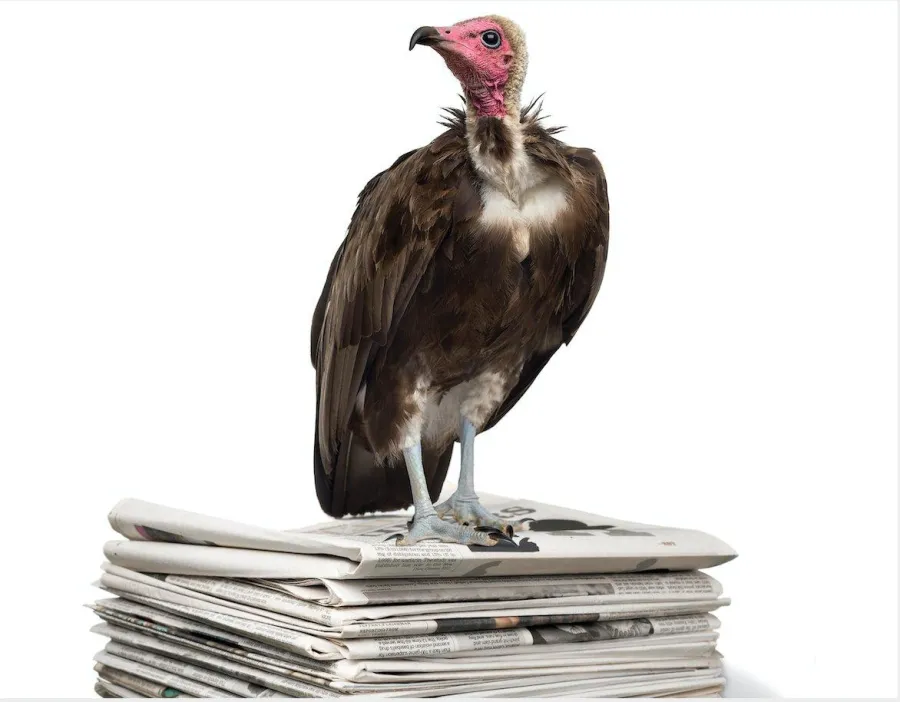 Alden Global Capital isn't just an owner of newspapers. It famously acquired and shepherded to bankruptcy big brands like Fred's Pharmacy and Payless Shoe Source. But the company has in recent years honed in on newspapers expressly, purposely targeting them for acquisition. 
"It's straightforward," said Margaret Sullivan, media columnist at The Washington Post. "Newspapers are mostly still profitable. They still have assets, and this is a late-stage effort to harvest those assets and the profit that still exists, without regard to long-term sustainability."
"They are called 'vulture capitalists' for a reason."
Study: Private equity firms buying newspapers cut local news
Vulture capitalists are circling my old newspaper. Here's why we need to fight them off.
How the Local News Crisis Affects Coverage of COVID and Climate – and Vice Versa