News
Wyoming: Without a Daily Paper Since 2020
When the The Casper Star-Tribune this summer announced it would only print five editions per week -- leaving Wyoming with not a single local newspaper that prints every day -- it was "a symbolic punch"  to the gut for the paper's newsroom staff, former reporter Seth Klamann recalled.
It was the latest in a series of cuts at a newspaper known for its investigations and statewide coverage, according to Klamann, the Star-Tribune's former education and health-care reporter.
"We're not dead, so I don't want to say 'death by a thousand cuts,'" he said. He preferred to call the reductions "significant wounding by a thousand cuts."
Twenty years ago, the Star-Tribune boasted several dozen reporters and operated bureaus across Wyoming, Klamann said. When he left the staff in late September to join the online Denver Gazette, the Star-Tribune's staff was down to just three news reporters.
Since Klamann began working at the Star-Tribune four years ago, staffers lost to layoff or attrition included a photographer, features editor, chief copy editor, digital editor, arts and entertainment reporter, police reporter and high-school sports reporter. 
"What is a local newspaper without a preps sports reporter or a cops reporter?" he asked. "It's the same story everywhere. We're trying to do what we can with dwindling resources."
A Thousand Cuts
Deadlines for print-edition stories were moved up two years ago when Iowa-based Lee Enterprises, which bought the Star-Tribune in 2002, stopped printing the paper in Casper (population 57,000). Lee now prints the Star-Tribune on a press at a newspaper in Cheyenne, a 2½-hour drive to the south.
Financial challenges that plagued the Star-Tribune and many other local newspapers across the country became even more intense this year amid advertising declines related to the COVID-19 pandemic. Newsroom staffers represented by The NewsGuild-CWA negotiated with the company to take unpaid furloughs of two weeks between April and June.
It was especially hard for Klamann, a health reporter sidelined during a global pandemic, who felt like readers were being shortchanged.
"Being pulled away from the biggest story in a century was horrible," he said.
Despite all the downsizing, the Star-Tribune continues to pack a journalistic wallop as the biggest paper in the nation's least-populous state (579,000 population). The Wyoming Press Association in January named the Star-Tribune the best daily newspaper for the third straight year.
Special Sections, Investigative Coverage
Klamann considers the Star-Tribune one of the best small papers in the country. The paper views itself as Wyoming's paper of record even though the paper's print edition doesn't circulate statewide.
"What has really set us apart is our commitment to doing the investigative stuff," Klamann.
For example, the paper successfully sued the University of Wyoming in 2019 for records handed over in 2020 that shed light on the ouster of the university's first female president.
The Star-Tribune produced special sections commemorating the 1998 murder of Matthew Shepard, the gay college student whose death after a brutal beating near Laramie, Wyoming, helped galvanize the movement to defend the LGBT community.
Special sections in the Star-Tribune have highlighted Wyoming's role in the women's suffrage movement. Wyoming was the first place the United States, and the rest of the world, to grant all women the right to vote.
The Star-Tribune aggressively covers the coal and natural gas industries, and remains the state's leading source for environmental news. This year, the paper has continued to probe allegations dating back decades that a retired Catholic bishop sexually abused boys when he was a priest and then a sitting bishop. The clergyman hasn't been charged, but police are continuing their investigation.
If You're Cutting the Core Product, You're Throwing Oars Overboard
When the Star-Tribune eliminated its Monday and Tuesday print editions in August, the jobs of journalists in the newsroom didn't get any easier. The Star-Tribune website continues to be updated with fresh stories every day, but the change has affected readers and staff morale, Klamann said. 
"There are still people who value holding the print product," he said, adding, "I don't work for a website. I love print journalism, and my colleagues love print journalism. … If you're cutting the core product, if that's suddenly being trimmed, that's really scary, not only from an institutional perspective, because then, man, what's next? You're throwing oars overboard."
Despite all the internal cuts, the Star-Tribune fills a vital role in the Casper community and statewide, Klamann said. Television, radio and other media don't have the experience and commitment to the in-depth and investigative reporting that the public needs and craves, he said.
"The New York Times is never going to come to Casper, Wyoming, unless there's some sort of tragedy," he said. "They're not doing rounds with the cops in the morning. They're not following the Legislature. Local journalism is important because it's just that, it's local. I know what's going on in my community. I live here."
'We're in Trouble, We Need Help'
Klamann said he would like to see more public support of newspapers through subscriptions. But a solution to the problems facing local journalism isn't simple, he said, because many newspaper chains siphon money back to their corporate headquarters, without regard to the impact on local communities they cover.
Klamann would like to see government funding help support newspapers and provide incentives for alternative ownership models. But community members may not know how dire the situation is for their local paper because newspaper owners often gloss over their financial challenges, he said.
In many cases, newspapers don't report on their layoffs and other downsizing moves, Klamann said. And when papers cut the number of print editions, they often tell readers, "This is a good thing: We're going digital," he said.
These explanations are "just not true," Klamann said. "The Internet has been around for 20 years. It's not like we just discovered it ... . We're cutting print days because we don't have money."
The Star-Tribune announced its reduction to five editions per week in a story that said, "more and more readers already consume their news online. With these changes, we are going to where our customers are."
Klamann said newspapers "need to be honest with ourselves and with our communities."
Owners need to say, "We're in trouble, and we need help, and here are the steps we think we should take," he said. "Otherwise, we're just going to die a slow and silent death."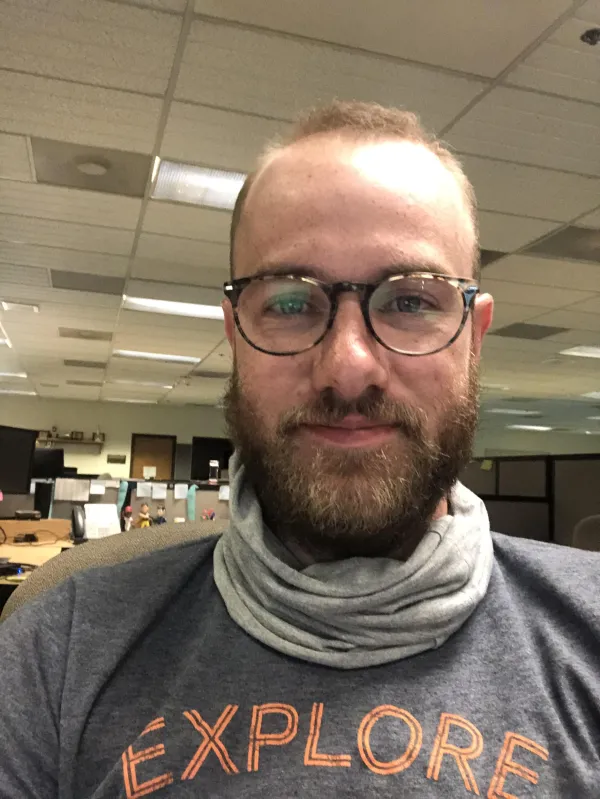 Seth Klamann
Contact Dean Olsen at 217-836-1068 or olsen60@gmail.com.
Study: Private equity firms buying newspapers cut local news
Vulture capitalists are circling my old newspaper. Here's why we need to fight them off.
How the Local News Crisis Affects Coverage of COVID and Climate – and Vice Versa